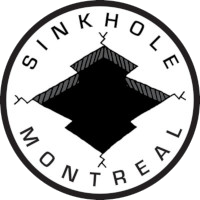 MESSENGER BACKPACKS

I have many years of experience riding as a messenger and have put subsequent iterations of this bag design through harsh testing and use. The design choices are a careful balance between long-term durability, ease of repair, water-resistance and cost. All the materials are simply the highest quality you should demand to see on any messenger bag. I do not cut corners on material choices.
Every bag comes with all the features a messenger bag should have. I do not make basic bags and charge for extras and add-ons - everything below is included by default. Extra charges will only apply for special colours or custom requests.
Description
The MESSENGER BACKPACK is a two strap backpack. A large primary compartment with a roll-top closure allows keeps cargo safe from the elements, or can be expanded to accommodate larger loads. The primary compartment has a floating liner made of waterproof tarp to provide the best water-resistance possible.
A large 3D front pocket closes with a flap. The flap can be secured with velcro, or with built in cargo straps. The inside of the front pocket is fully lined with waterproof tarp and there are various interior pockets to keep smaller items organized.
Cargo straps and extension straps can be used to strap even more stuff to the outside or top of the bag. Six D-rings are also provided to attach cargo with bungees, bike lights, or anything else. The front pocket flap can also be used to secure smaller cargo.
Compression straps permit adjusting the size of the bag as needed.
Detail Images
Full Features List
1000D Cordura outer
floating 18oz trucktarp liner
built-in cargo straps
extension cargo straps
six D-rings for bungees or lights
D-rings on each shoulder strap
3D front compartment that is fully tarp-lined
zipper pocket and organizer pockets in front compartment
sleeve pocket in main compartment for stiffener, laptop, documents, etc
detachable reflective safety tails
side pockets for bottles, posters, tubes, etc

Medium and Large bags have one slip side pocket with a velcro closure, and one open side pocket
XL bags have one large open side pocket, and one open side pocket divided in two

compression straps: 2 per side, and 2 on the bottom
detachable waist strap
Floating liner can be made of X-Pac for an additional cost. X-Pac is waterproof, but much lighter than tarp and still highly durable.
Sizes
The MESSENGER BACKPACK comes in three sizes. Medium, Large and XL. In my opinion, a Large bag is suitable for most messenger work, including food delivery and is the maximum size a messenger bag should be. I offer an XL size because of demand.
Medium Dimensions
Capacity rolled: 42L
Capacity unrolled: 62L
Height rolled: 17.5"
Height unrolled: 27"
Width: 14.5"
Depth: 10"
Large Dimensions
Capacity rolled: 60L
Capacity unrolled: 95L
Height rolled: 17.5"
Height unrolled: 30"
Width: 15"
Depth: 13"
XL Dimensions
Capacity rolled: 83L
Capacity unrolled: 138L
Height rolled: 18.5"
Height unrolled: 32"
Width: 17"
Depth: 16"
The XL MESSENGER BACKPACK will fit a US Postal mail bin
Messenger Backpacks Gallery