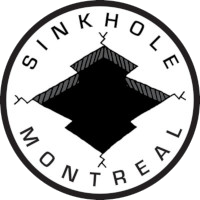 Welcome to SINKHOLE.
I make messenger bags and related heavy-duty goods.
Mailing List
Latest Blog Post
January Snow - 2023-01-17
New backpack for me. This is a medium backpack made with mostly X11 X-pac which is basically 10oz Duck Cotton with a waterproof X-pac backer. So it's waterproof, but feels and looks like more natural Duck Cotton. The black bleaches really nice in the sun over time as well.
Also made these two zipper fannypacks for a couple of friends.
There will be a big shop update coming soon. So either keep your eyes on my shop or sign up for my mailing list to be notified first when the new stock gets listed!
More blog posts
here
.