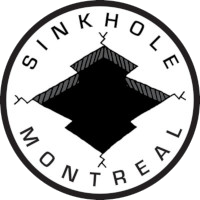 HIP POUCHES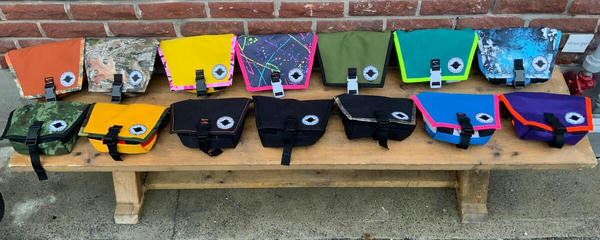 The essential bike messenger's hip pouch. I make my own take on the classic design, as well as several variations. All these hip pouches are by default made with a 1000D Cordura outer and an 18oz trucktarp liner, but I also experiment with higher performance materials like X-Pac, or fun materials like waxed canvas.
All these hip pouches will mount on any standard belt, and I also make a heavy duty utility belt that is perfect for them.
Features of all Hip Pouches
Study built-in u-lock holster
D-rings for keys, or to attach a shoulder strap
Classic Large
I make a standard Large flap HIP POUCH, and I've probably made several hundred of this same deisng at this point.
Classic Large Extra Features
Bellowed zipper pocket
Internal organizer pockets
Vlecro and buckle closure
Classic Small
This is a smaller and boxier HIP POUCH, ideal for just a camera and wallet or a few smaller items.
Classic Small Extra Features
Study built-in u-lock holster
D-rings for keys
Vlecro and buckle closure
Roll Top Large
The latest innovation in HIP POUCH science. I wanted to make a hip pouch that was more weather-resistant, and really kept all your stuff secure - no chance of anything falling out onto the floor. The roll top design also allows overstuffing with more cargo but without a larger profile.
It's not quite as easy to open and close with one hand, but I use a magnetic fid-lock buckle on these and once you get use to it, it's pretty easy to access things one handed.
Roll Top Large Extra Features
Fid-lock buckle closure
Flat front pocket
Internal organizer pockets
Lightweight nylon or X-Pac liner
Roll Top Small
A variation of the above roll top design, but the minimal size to accomodate a built in u-lock holster. With a lighterweight liner than a classic hip pouch this design is small and lightweight.
Roll Top Small Extra Features
Fid-lock buckle closure
Internal organizer pockets
Lightweight nylon or X-Pac liner
Gallery